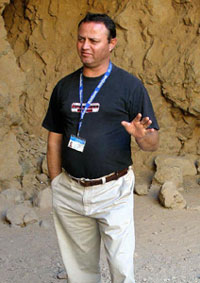 Mike Turkenich - your personal guide for the perfect tour.
Let me make your custom made tour the one you will always remember.
Whether it is a Jewish, Christian Pilgrimage tour, a tour of the mainstream highlights or one off the beaten track, I will show you Israel in a way that you have not seen before.
Whether it is Jerusalem and the Judean desert, the Coastal Plain, Caesarea or Haifa, the Galiee mountains or the Negev, Massada and the Dead Sea, allow me to show you the Israel I know and love.